Subject Property Location: 270 Dragon Road, Venice, FL
Property Owner: Sui Huang
Sui is a kind, gentle, and caring person who is an asset to this community and has lived here for approx. 30 years in this same house. She even provides free Tai Chi lessons to the public.

She lived in China for approx. 40 years. Then, she came to this country and became a US citizen. Over there, she was used to the abuses heaped upon its citizens by an authoritative and overbearing Communist government. That being the case, it would never occur to her to challenge a government official here in this country no matter how onerous their demands were such as the building department is now heaping on her. Their list of demands for her renovation and refusal of help in this matter is unwarranted.
The home was built in 1981 and later sold to her in 1992. When she purchased it, there was an existing enclosed and roofed over Lanai and adjacent Laundry room area which gave the house a "squared-off" appearance.
The reason Sui wanted to renovate the enclosed Lanai area was that she is invited each year by Holland America Cruise Lines to be a Guest Tai Chi Instructor for the passengers for their Grand Cruises each year. She gets no salary but instead, she and I (Bill Cabana) get free passage. We thought it would be nice to add a sort of Mother-in-Law apartment so we could rent the main portion of the house for a little extra income while we were gone.
But mainly, since I do videos of Sui's Tai Chi lessons, I wanted to have a better place to shoot them rather than tear up the other areas of the house to do so. So it seemed like a good idea to improve the whole area and to have it become a sort of a studio/exercise and a storage room.
Since I had a cousin from Texas staying in Venice for a short while and in Texas, he worked as a licensed handyman, Sui worked it out for him to do the work, but with the understanding that it was all supposed to meet or exceed building codes.
Due to some misinformation Sui received prior to her starting the work, she wasn't aware that she needed to get a permit. After receiving the notice, she is now trying to do the right thing to correct the problem indicated.

The Current Status
For the renovation, it involved just removing the existing flimsy aluminum windows and replacing them with fewer and more sturdy, modern, double-paned windows. In addition, the existing Lanai screen rear door was replaced with more secure and stronger steel, solid core doors. For the interior, Sui went out and purchased some used kitchen cabinets to improve the storage ability and work area of the laundry room. It previously was just a room with a few upper wall cabinets. Now, it looks more like a part of the house that is more aesthetic, utilitarian, and functional.
The work done can be seen in the pix show below and was about 90% complete when she received the "Notice to Obtain a Permit" on Dec. 17, 2019. She then spoke with the inspector, Bob Leply and supervisor Kim Waller who agreed to hold off any action until our returning from a Holland America cruise on March 29, 2020.

After returning from the cruise and talking with Kim and some other plan checkers, Sui found out that the proposed renovation exceeded the 750′ square footage maximum area for a Mother-in-Law apartment. She then abandoned that plan to be in compliance and just decided to refinish the interior surfaces of the Lanai and Laundry rooms for a modern look.
She then notified Kim and Bob that she was proceeding to get the plans drawn. She submitted them on May 20, 2020. On June 3rd, she received a Review Memo from Mr. Russell Hutchins outlining a number of items to be complied with prior to the plans being approved.
After going over the items, it was determined that Sui would be unable to comply on the basis that some of the items were unconstitutional, unreasonable, unwarranted, and involved unnecessary expense to implement which Sui was unable to afford to do.
A reasoned and respectable reply was made to Mr. Hutchins indicating her position of being unable to comply. His answer to her request for help and consideration of some other options was to totally ignore them and added additional items to the list.
Whereupon, Sui went to his supervisor, Kathleen Croteau, to appeal his findings and to help us find a solution. Unfortunately, her response did nothing to provide the solution and she stood by Mr. Hutchins's findings.
This attitude of not helping was not the one Sui was seeking as it was not only unaffordable but unconstitutional at its heart……and at it was at this point, the present controversy began.

This site is dedicated to taking and delineating three of the major points the county wants Sui to institute like raising the floor level, changing the ceiling height, and replacing the new windows and thereby expose their inequities. To find out more, continue reading on…….
Since the county is intransigent on any changes, we are currently at an impasse and are seeking relief in other ways by soliciting other Sarasota County Homeowners' power of public opinion to join her crusade to protest the existing injustices in the laws and to save them from having to endure similar problems.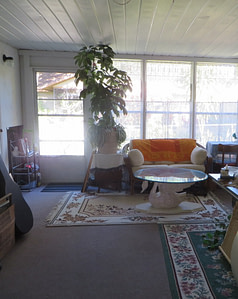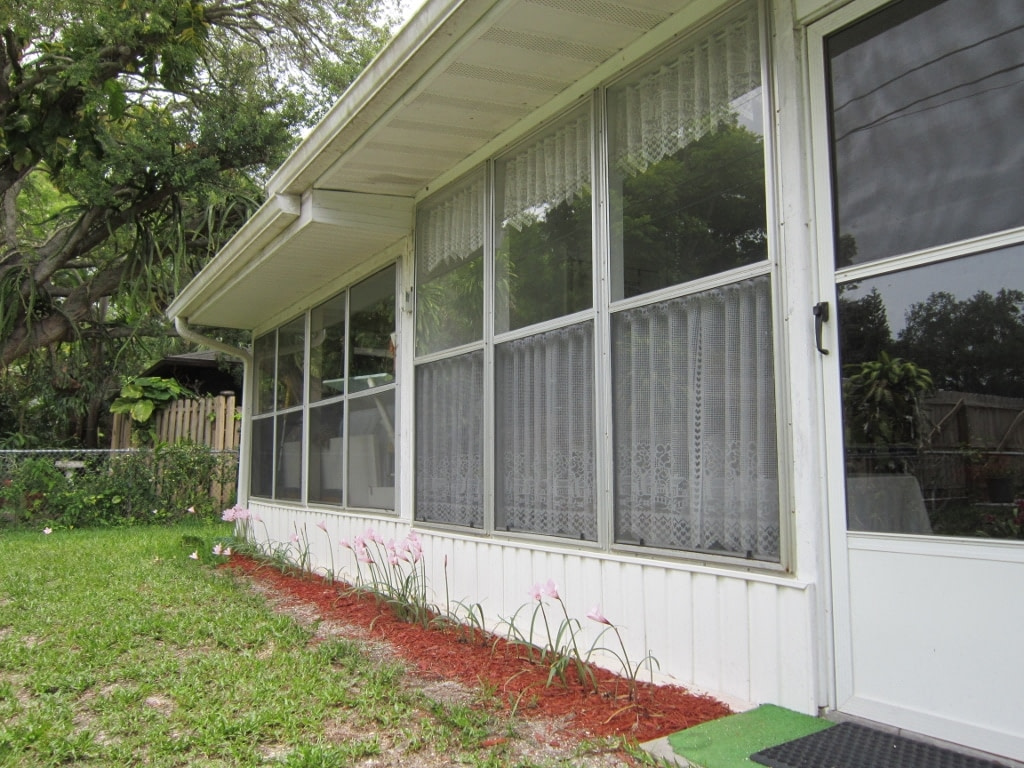 Above are the interior and exterior views of the North wall prior to start of renovation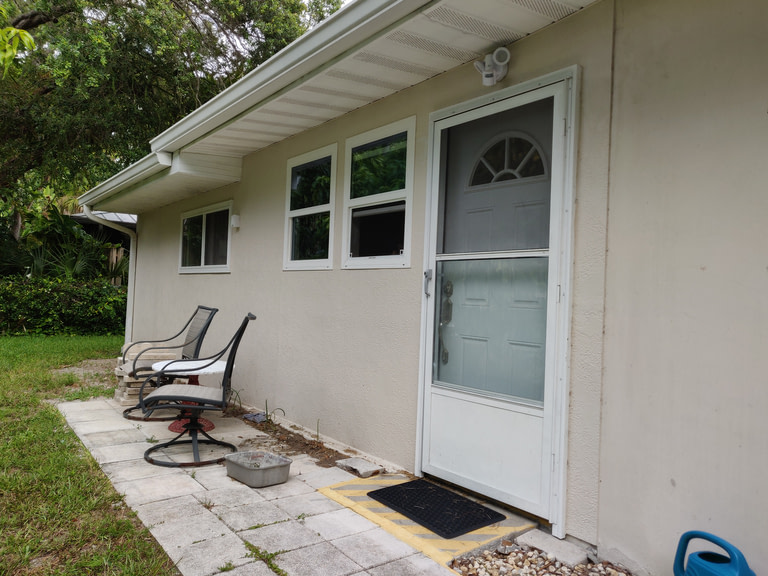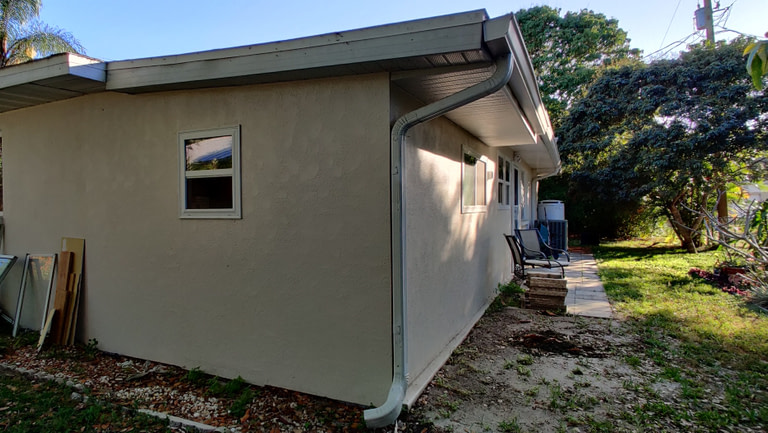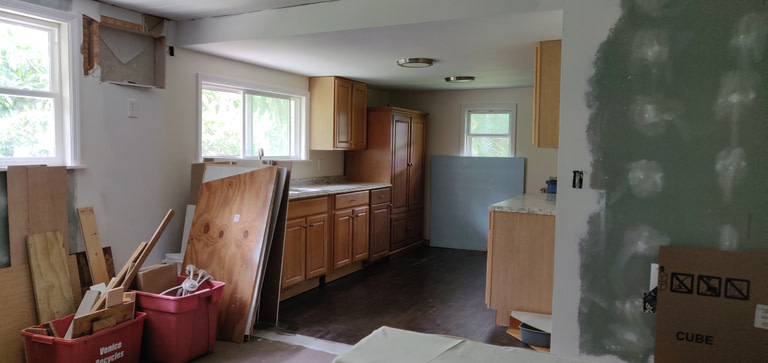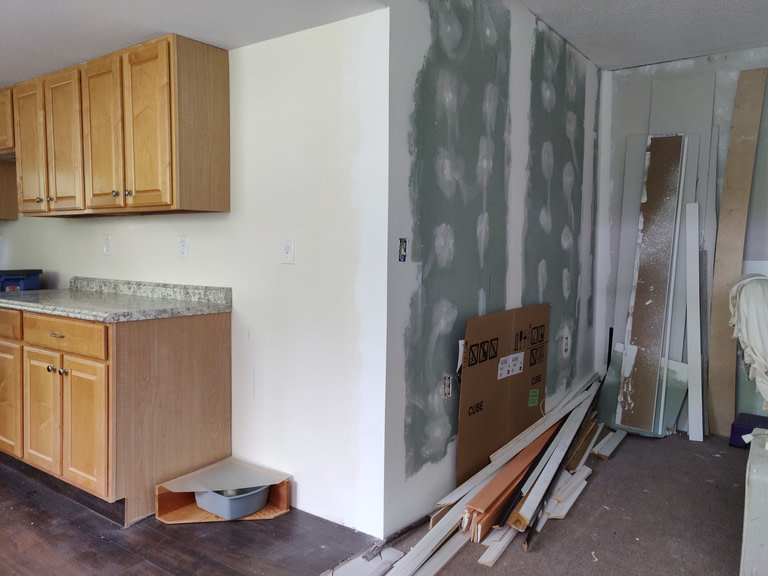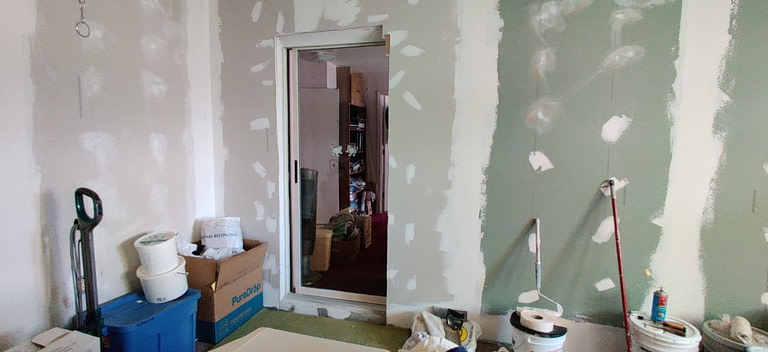 Above are some pictures of the present state of renovation where Sui is being prevented from completing the work.