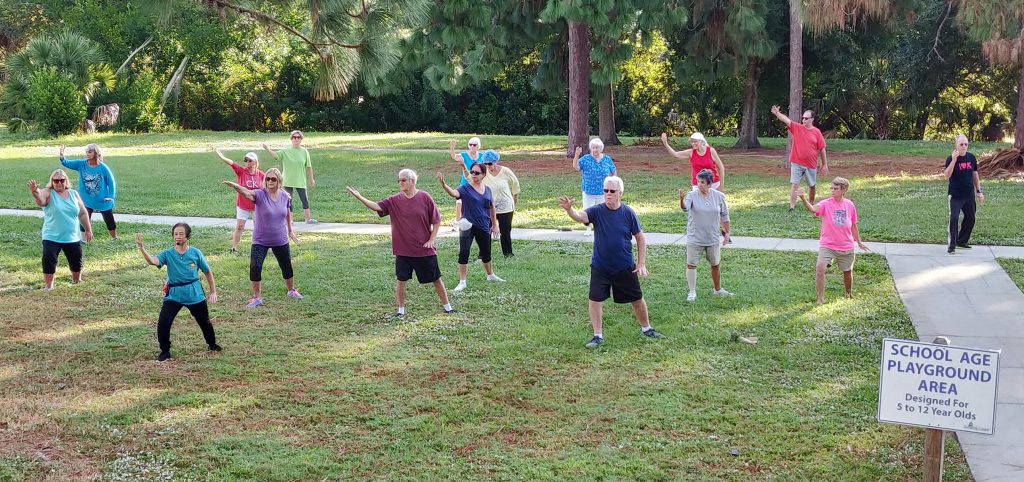 Free Tai Chi and Qigong Lessons in the Park
The lessons are offered in Venice, FL by Sui Huang who is a certified instructor. The class will be held at 08:00 a.m. on Tuesdays and Saturdays starting October 29th thru December 21, 2019. The classes will last about 45 minutes. Chinese Self-healing Qigong classes will be held immediately after the Tai Chi classes and also will last about 45 minutes.
It is located in the Venice Gardens County Park at 400 Shamrock Blvd., Venice. There is a dirt road next to the sign that goes to a parking area for the park. Please park there instead of at the adjacent Community Center's parking lot.
Tai Chi is a great Chinese exercise for people of all ages and can help many ailments like arthritis, back pain, etc. It utilizes slow, gentle, fluid-like movements that is easy on the body while improving your strength, balance and flexibility.
Sui welcomes people with chronic diseases such as cancer, diabetes, high blood pressure, heart disease, etc. to learn of ancient Chinese Healing techniques of preventing, treating, or reversing these conditions.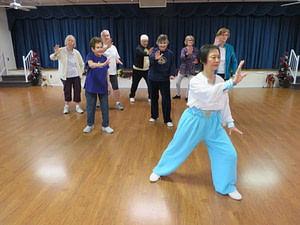 Private and Group Lessons
Private lessons: $50/1.5 hours (plus travel expenses to your place of practice if outside of Venice.)
Plantation Country Club: Tuesdays from 11:00 to 11:50 a.m.  Contact Ann Schriber at the Fitness Center

941-600-4918

Group Lessons

:

To be arranged.

Professional Tai Chi Fan Dance Performances: To be arranged.